The professors at Hochschule der Medien have both a superior academic background and management experience in their fields, some of them even have been awarded with highest honors like Grimme-Preis, German Multimedia Award, Deutscher Fernsehpreis, some of them switched back to university after having sold their successful companies to national and international players.
Here you can find out more about some of the lecturers and the lectures they are covering in the German master program: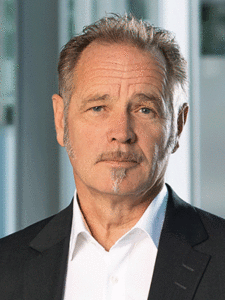 Harald Eichsteller
is dean of the media master programs at HdM. After 20 years as a manager in old and new economy companies, consultancies, agencies and media corporations, he went back to university. His international educational background is based on master studies in Northwestern University (US), ESC Lyon (France) and WHU Koblenz. He is regarded as a leading expert in digital transformation both on the strategic and communication side, his management books are top-sellers on Amazon.
The Strategic Management Course covers various perspectives on strategy, mostly based on a customer centric view. International students will gain insights on how leading German brands see their strategic future and compare this with respective brands and companies in their home markets.
In the Innovation Management Module, the students will jointly apply approaches like Blue Ocean Strategy, Design Thinking and Jobs-to-be-done with their German student counterparts. Eventually, we will include industry partners with »real« tasks to be solved.
Content Strategy II / Social Media will deliver a strategic framework on content, being applied on top brands in various channels like Instagram, Tiktok, Facebook as well as on personal brands on LinkedIn.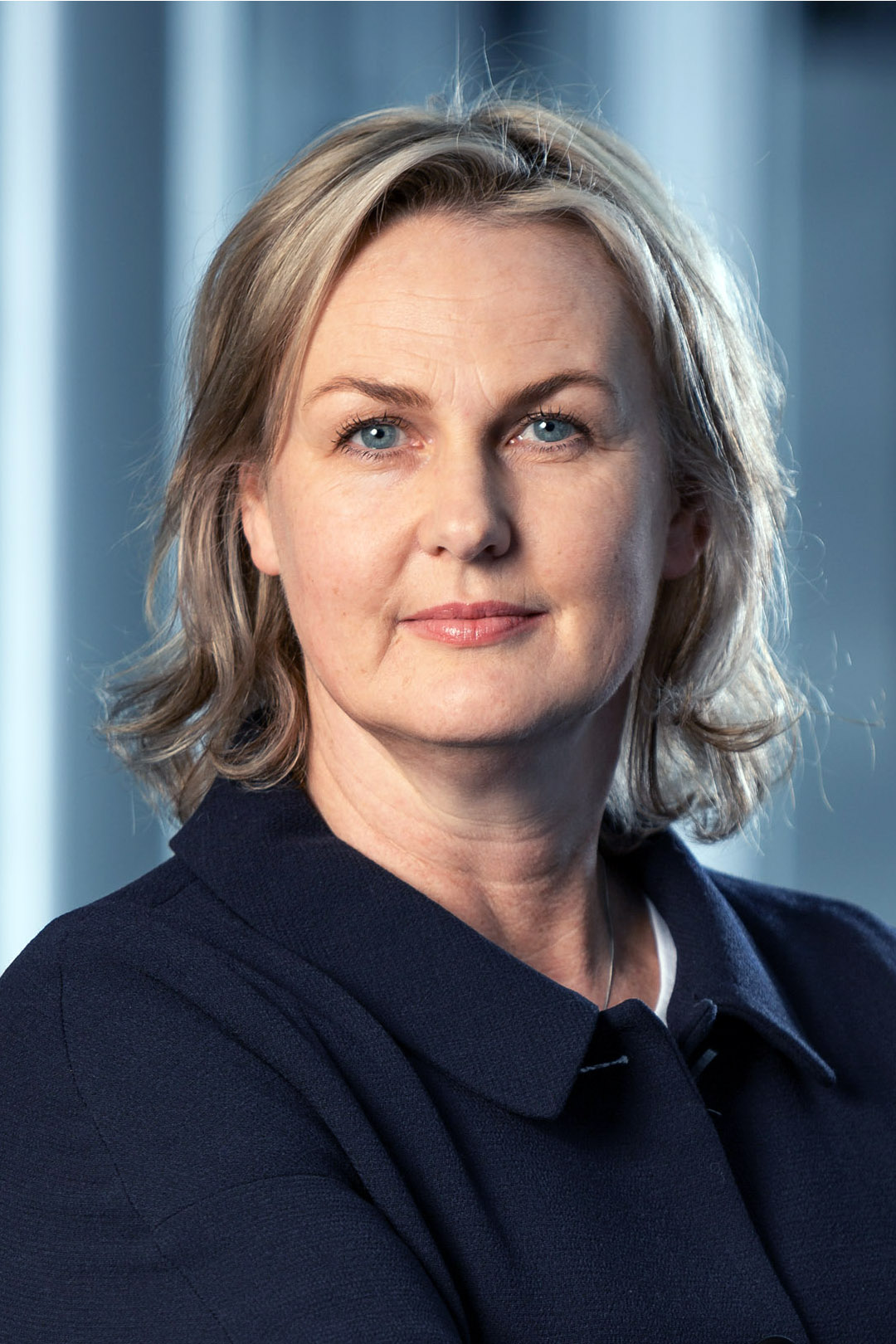 Katrin Hassenstein

brings her many years of experience in the professional field of Public Relations and Corporate Communications to the teaching. She is an expert for crisis communication and strategic planning for companies and organizations. Katrin Hassenstein was a spokeswoman at Lufthansa German Airlines in Frankfurt am Main and also responsible for strategic communications planning and press relations for the Passenger Airline's Product & Service board department. Previous positions in the media and event sector round off her practical experience in communications and public relations. She studied Communication Science at Johannes-Gutenberg University in Mainz and completed her doctorate at the Ludwig Maximilians University in Munich in the field of communication science.
The Content Strategy Module focuses on theoretical knowledge of strategic thinking in corporate communications and related methods and tools. Students will create a content strategy for one of our industry partners and after a pitch, implement their ideas into crossmedia content.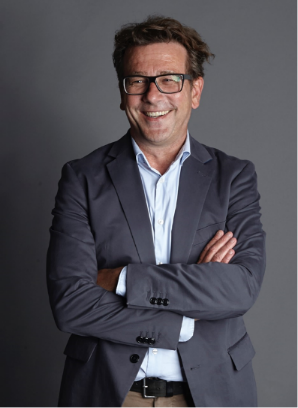 Klaus Kamps

is Professor for Communication Science at Stuttgart Media University. He is an expert in studies on political communication, especially in the USA. As his latest books were focused on the Trump-Presidency, he is currently working on the structure of the US media system.
The Political Communication unit will give students a better understanding of how communications is being used in the political context so they gain a better understanding and awareness of the methods that are in use.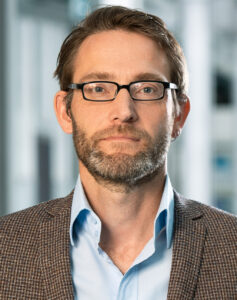 Lars Rinsdorf

is Professor for Journalism at Stuttgart Media University. He is an expert in journalism studies, in particular in media systems, public spheres, and quality in journalisms. His current research is on disinformation, transnational public spheres, platform regulation, and funding participative journalism.
The Political Communication unit will explore how journalism can survive and thrive in a media environment dominated by platforms like Facebook or TikTok. Threads like populist governments or extremist movements as well as opportunities like community driven journalism will be analyzed. Participants will gain valuable insights into the crucial role of journalism in political communication.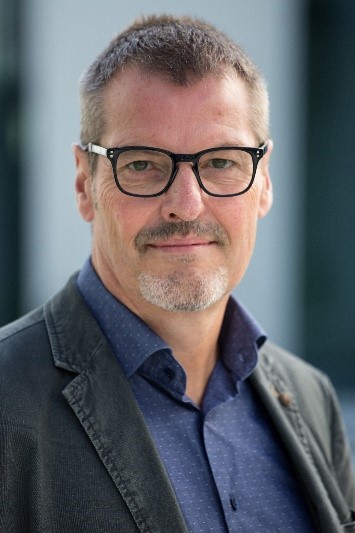 Michael Müller
is a Professor for Media Analysis and Media Conception at the Stuttgart Media University. With both theoretical and practical know-how, he has been one of the leading experts for narrative methods in the management field for years. After working for Siemens and ProSieben, he discovered the power of storytelling for companies in the 1990s and developed numerous effective narrative methods. Michael Müller is a trained systemic coach and consultant and heads the "Institute for Applied Narrative Research (IANA)" at the Stuttgart Media University. His books on the narrative approach to organizations have become fundamental works in the ever-growing community of narrative consultants.
The course Storytelling and Narrative Approaches in Companies will introduce the basics of storytelling for business: What is a good story? How can you find and develop stories? In addition, the course will also cover other areas of application of narrative methods in organisations, for example collecting and evaluating stories in change projects.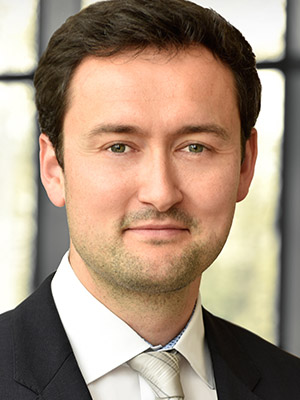 Stephen Schuster
is passionate about brands and communication. In his almost 20 years in the consumer goods and FCMG industry, he worked for top global brands like Ritter Sport, Gerolsteiner and WMF on a Senior Management level. He received several awards over the last years (e.g. Best Brands Award or Effie). He was and is active in numerous committees, such as the CMO Council or the Board of Trustees of the German Marketing Association. Since 2021, he is Professor of Communication Strategy at Hochschule der Medien.
The Communication Management Module focuses on the importance of integrated communication planning in the context of an increasingly complex customer journey. Students acquire the knowledge and tools needed to develop, execute and evaluate a strategic communication concept. The program is rounded off with numerous case studies from top global brands and companies.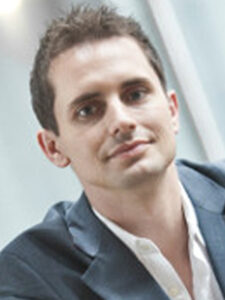 Jürgen Seitz
is an expert in digital marketing and digital business models. He helped build and scale up several successful digital companies as managing director, founding partner and member of the advisory board. He worked for Microsoft, WEB.DE and 1&1. At Hochschule der Medien, he is now teaching and researching in the areas of digital marketing and digital business. He is also engaged in the education of NPOs in utilizing digital channels for their good causes.
The Strategic Marketing Course is focused on strategic marketing in the digital age. The course will outline the thinking and tools necessary to develop and execute such a strategy. Students will also gain valuable insights from real life cases.
In the Digital Business Module, the students will gain the necessary knowledge for the compilation and analysis of digital business models. After completion of the module, they are able to analyze and set up digital business models independently.
In the corresponding Digital Business Transfer Project the students will work on case studies in the digital business and digital marketing area. This will help them to apply the knowledge gained in the course.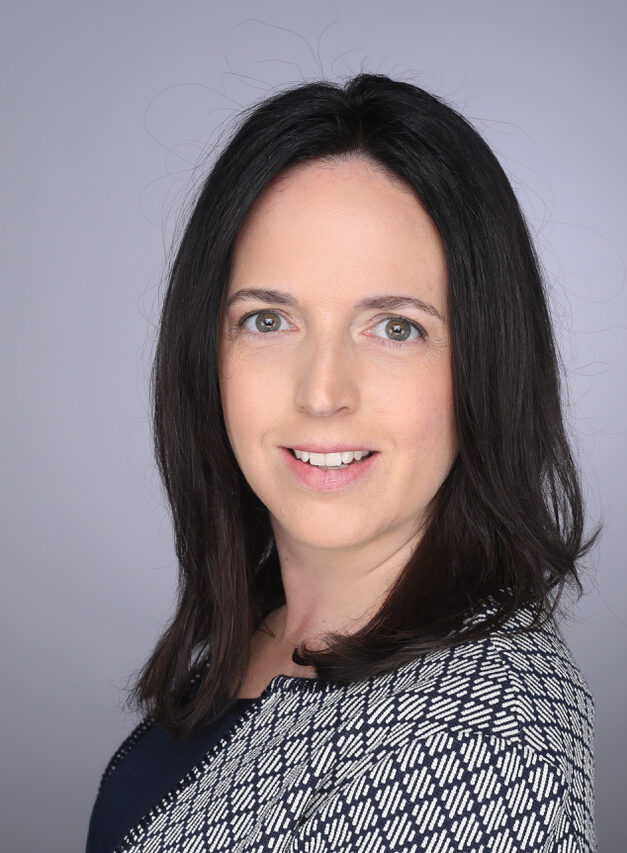 Eva Stadler
is a professor for Media Management and Economics at the Stuttgart Media University/Hochschule der Medien specializing in the entertainment industry since 2013. She is a member of the Institute for Narrative Research (IANA).
After working for more than 20 years as executive producer and consultant in Germany and Hollywood, Eva Stadler has a vast knowledge of the whole entertainment industry including the creative and the business part. She produced award-winning films and series such as »4 Blocks«.
The module "Creativity and Strategy in the International Moving Images Industry" covers different frameworks of the script developing process and of the packaging process from an international market perspective for different parts of the industry such as streaming and television.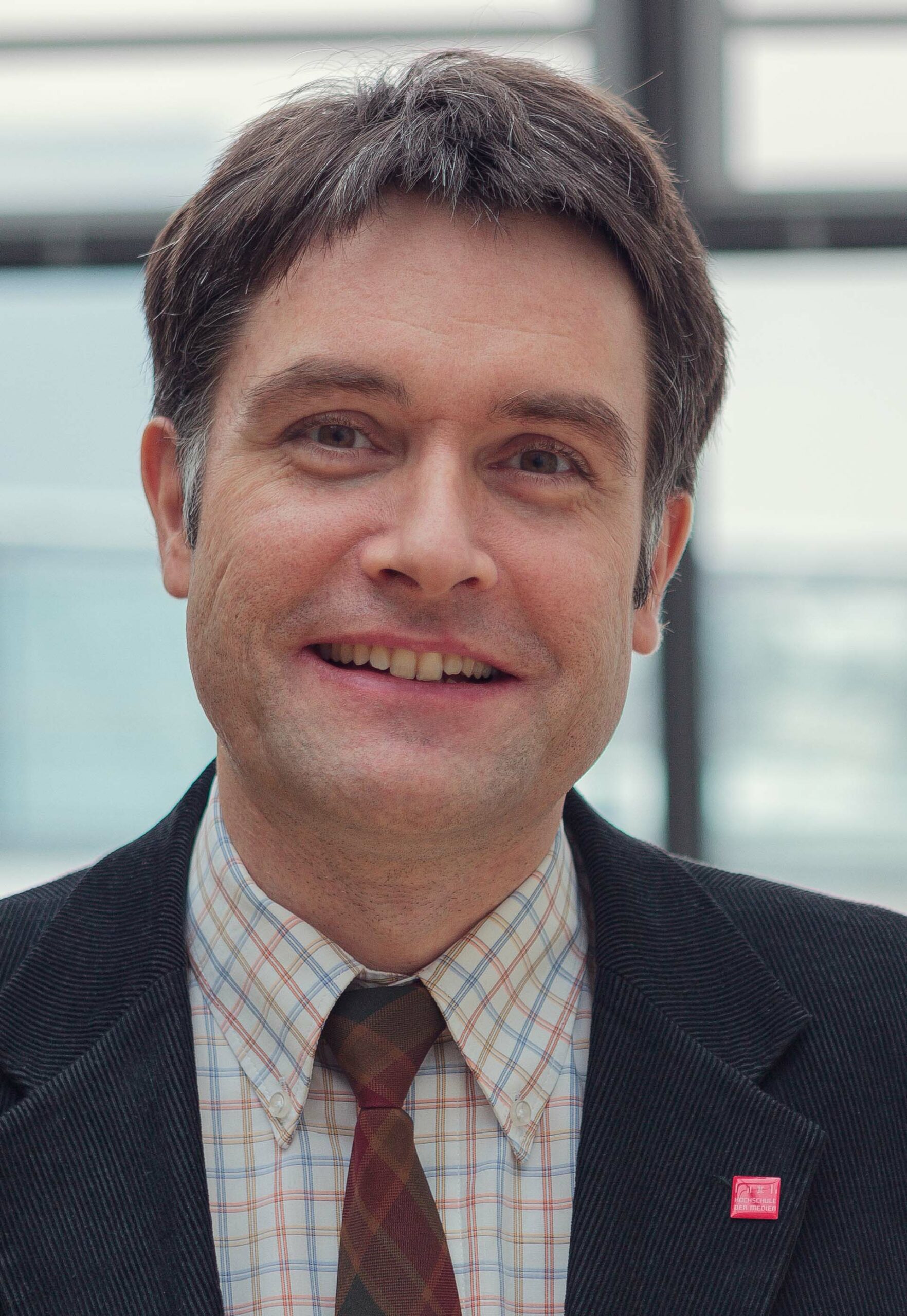 Oliver Zöllner
teaches media research, media sociology, digital ethics, broadcast journalism and international communication at Hochschule der Medien and is an honorary professor at the University of Düsseldorf. Previously he was director of the market and media research department of Deutsche Welle, Germany's international broadcaster. Oliver Zöllner is an expert on questions of digitisation, digital transformation and related aspects of media literacy and digital ethics. His areas of expertise also include the strategic representation of states in the system of international communication (public diplomacy, nation branding, competitive identity) as well as processes of identity formation in societies.
The Public Diplomacy and Nation Branding course gives an introduction to the international and strategic communication of nation-states, incorporating related areas such as international marketing, public relations and propaganda.
The Empirical Media Research Module focuses on studying digital media and digitising society in the context of the reflexive framework of digital ethics. Students are encouraged to design and carry out their own empirical projects.